Ultra Tens
Pain affects the quality and enjoyment of life, especially for those who suffer chronic pain. Our licensed physical therapists will use the ultrasound and electrotherapy to substantially increase local circulation and temporarily reduce pain.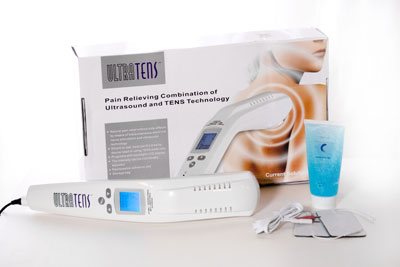 Ultra TENS can help with:
Chronic pain
Muscle spasms
Joint contractures
Post-traumatic pain
Post-surgical pain
The Ultra TENS combines the two most proven modalities for pain relief… ultrasound therapy and electrotherapy. Both pain relieving modalities can be used SIMULTANEOUSLY, meaning you can SHORTEN the time needed for therapy.

ULTRA TENS is an ultrasound and electrotherapy device used for the treatment of chronic and acute muscular pain. Combination therapy of ultrasound and electrotherapy is ideal to localize trigger points and or pain points.