About Us » Overview
Meet our Grant Recipients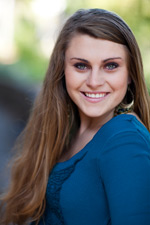 2012 Recipient: Chloe Ann Warehall
My family has been dedicated to medicine and serving veterans for generations. Even those who were not enlisted served our veterans, such as my maternal uncle, Carl Frederick Coolbaugh, who was a drug addiction therapist at the Veteran's Administration Hospital in Loma Linda, CA for 22 years. My grandmother was a registered nurse who was also active as a Military Officer's wife in the Officer's Club.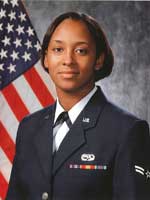 2011 Recipient: Tennel Manson, Nevada
I served in the Air Force for almost four years. After September 11, 2001, many members of our Air Base were assigned to go to the Middle East to aid in war efforts. I was reassigned to the security forces where I inspected vehicles for bombs and other explosive devices.
While serving in the Air Force I was fortunate enough to have a supervisor to encourage me to pursue an education. I moved forward and chose nursing as my profession because I wanted to continue to serve other people.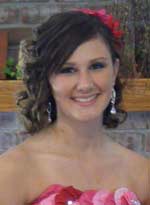 2010 Recipient: Elizabeth Morgan Wiley, Cloverdale, IN
For many years, I had wanted to be a veterinarian. About two and a half years ago, my Aunt was diagnosed with a rare appendix cancer. She was in the hospital for quite some time recovering from two surgeries. My family and I were always at the hospital supporting her. Watching the nurses take care of my aunt was what made me change my decision from becoming a veterinarian. Seeing the caretakers in the hospital setting, the interaction between caretakers and patients, and the saving of human lives made me realize I would rather be in nursing. I have chosen to be a pediatric nurse because I like children and want to be a nurturing factor in their formative years.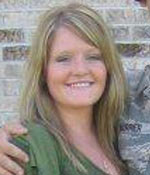 2009 Recipient: Rachel Barrier, Cloverdale, IN
I willingly care for and assist ill and grieving children and families. As a student, I am actively bettering myself for service in the future as a more knowledgeable and educated member of the medical team. Again, for me, perhaps the most important of these service themed roles is not that of my doing, but of my husband's doing; service to our great country. My husband, Seth, is in his third year of service in the Air Force. He is currently away from home on a one-year tour of duty in South Korea. Each day he lives away from the comforts of our home to defend and protect our rights and freedoms.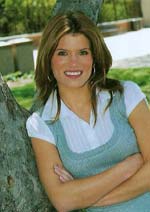 2008 Recipient: Grace Imburgia, Elgin, IL
I would love to be able to give back to the community, especially as the shortage of nurses continues to increase.
My father John has been a hero and inspiration to me and many others for his years of service to the military and our country. My father was a marine in the Vietnam War. He was only 19 when he left for Vietnam, and stayed there for a year. During his time, he achieved several metals-the Purple Heart, Presidential Unit Citation, Vietnamese Cross of Gallantry, National Defense Service metal, Vietnamese Service Metal, and Good Conduct Metal.
Nothing would make my father more proud than for his daughter to become a nurse because of all the nurses that helped him and his fellow service members in their time of need.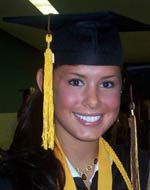 2007 Recipient: Katherine Mummert, Speedway, IN
Being a veteran seems to be a Mummert family trait. My two brothers are Iraqi Freedom veterans; my father is a veteran from the Vietnam era; my grandfather was a WW II combat vet, and my great-grandfather was a Spanish-American War vet. We are an extremely patriotic family. When my brothers were overseas at war, our entire family became involved with support groups and military functions. This resulted in my father and me becoming members of the Patriot Guard Riders. This motorcycle organization attends funerals of fallen soldiers and acts as honor guard/escort for the funeral procession. These fallen heroes deserve no less than our total reverence, so we feel compelled to show their families our appreciation and share in their grief.
I also come from a family that believes in the value of higher education. Because I am personally responsible for half of my total college expenses, this grant would be extremely welcome and appreciated.