Meet our grant Recipients
2011 Recipient: Tennell Manson, Nevada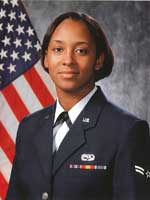 School: University of Phoenix
Qualifications: I served in the Air Force for almost four years. After September 11, 2001 many members of our Air Base were assigned to go to the Middle East to aid in war efforts. I was reassigned to the security forces where I inspected vehicles for bombs and other explosive devices.

While serving in the Air Force I was fortunate enough to have a supervisor to encourage me to pursue an education. I moved forward and chose nursing as my profession because I wanted to continue to serve other people.


2010 Recipient: Elizabeth Morgan Wiley, Cloverdale, IN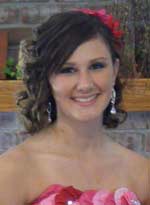 Elizabeth Morgan Wiley, a student of ISU School of nursing, has been chosen as their year's recipient of the nursing/veteran scholarship, which is sponsored by Dr. Brar. Elizabeth will be awarded $10,000 per year toward her educational expenses.
Elizabeth earned the grant on the merits of her grandfathers, John A. Wiley and Arthur A. Atwell who served our country in the US military.


2009 Recipient: Rachel Barrier, Cloverdale, IN

2008 Recipient: Grace Imburgia, Elgin, IL

2007 Recipient: Katherine Mummert, Speedway, IN