About Us » Overview
Our clients ALWAYS come first!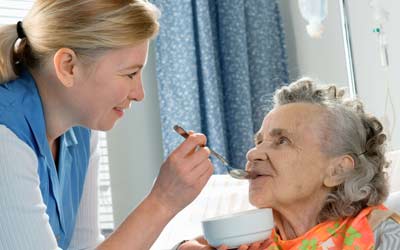 Building on this principle is a team of dedicated health care providers who are never satisfied until you are. We offer every level of home care services from domestic help to skilled level care, and into final days with hospice.

We have served the heath needs of our senior community for seventeen years, often times pioneering technologies and therapeutic services that enabled our clients to remain in their home for as long as they wished, thereby maintaining their independence and dignity.

We want you to assure you when the time comes to place your loved one's health care needs in our hands; you can count on us to care for them as you would yourself. At Nightingale, we not only care for you...we care about you.